We are a cyber security testing company, offering penetration testing, Cyber Essentials certifications and many other security testing services.
We are a family owned and run company with many years' experience in the I.T and security industry.  We pride ourselves on working closely with our clients to understand your requirements fully and tailor services to your individual needs.
We are a CREST and Cyber Essentials certified testing body and we are accredited to operate as a CHECK service provider.  CREST and CHECK are regulators of ethical security testing and assurance that is approved by NCSC.
Our information security controls and management systems reach the high standards set by the ISO 27001:2013 and ISO9001:2015 standards.
We are an approved government supplier and part of the Crown Commercial Supplier G-Cloud 11 framework. We are also an assured service provider of NCSC approved security testing services.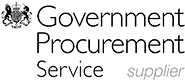 Our testers are certified by CREST and our senior consultants are certified by CREST to the highest CCT level. Our testers are also CHECK Team Leaders (CTL's) or CHECK Team Members (CTM's) and are approved to conduct government CHECK testing.  Our team have many years of experience conducting a broad range of government and commercial tests and always aim to go the extra mile for our customers.
| CREST Certifications | Certified Testers |
| --- | --- |
| Practitioner Security Analysts | Yes |
| Registered Penetration Testers | Yes |
| Certified Web Application Testers | Yes |
| Certified Infrastructure Testers | Yes |
| Certified Simulated Attack Specialist | Yes |
| Certified Simulated Attack Manager | Yes |
| CHECK Status | Certified Testers |
| --- | --- |
| CHECK Team Member (CTM) | Yes |
| CHECK Team Leader (CTL) - Infrastructure | Yes |
| CHECK Team Leader (CTL) - Applications | Yes |
All of our staff are U.K based and employed full time with Armadillo, we never sub-contract any of our clients work out. Our Staff are background checked to the BS7858:2012 standard. Additionally, our consultants are UK government security cleared to SC or DV clearance, allowing the handling of restricted data.
We are not just a production line of consultants that you may see once, we want to build a long term working relationship with you to fully understand your environments and ensure you remain safe and secure for the future.
Included with every test, we offer a free 1 hour online walk through of your report and issues. Our aim is to help you and your team fully understand issues, resolve them and prevent them from reoccurring.
We understand project deadlines can slip.  If you do have to cancel at short notice we will not penalise you and instead work with you to adjust project timelines accordingly. If cancelled with at least 2 weeks' notice, there is not charge at all.  If cancelled with less than 1 week's notice we will charge you the cost of the proposed activity, but this will be stored as testing credit for you for you to use when you are ready. 
We want to share our knowledge with our clients and ensure you and your staff are armed to defend your environment against attack. We offer bespoke training courses tailored to your needs.  
Ready to discuss your project?