To celebrate our launch we are giving away 50 webcam covers for FREE. Get yours now!
This is a simple device that sticks over your webcam and allows you to physically block or unblock the lens of the camera.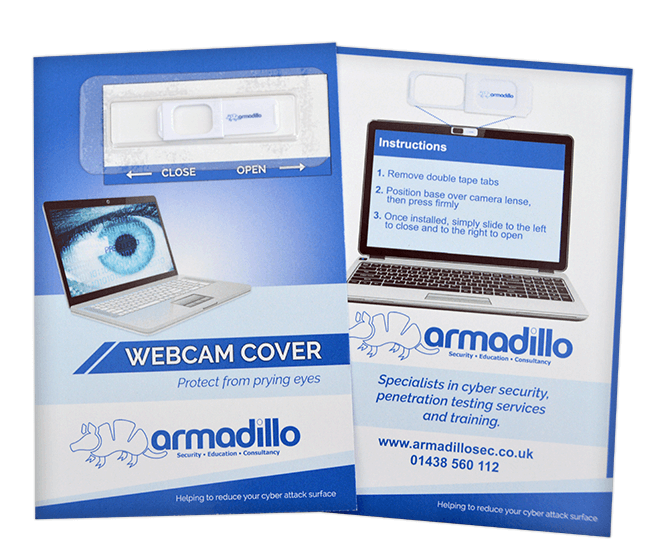 In the event someone manages to compromise your PC or webcam, if this device is closed they will not be able to see anything.
When you want to use it, simply open the webcam by sliding the cover to the right, then when finished just close it again.
What's the catch? There is no catch, just fill out the form below with your details and we will post one out absolutely free.  All that we ask is that you provide a business address within the United Kingdom.

The first 50 completed submissions will receive their free webcam cover. We will post these out within 7 working days.
We will not store or use any of your information. Once the item has been dispatched your information will be deleted.
This offer is now closed.