Infrastructure Testing
We offer infrastructure penetration testing (also known as an I.T Health Check, ICT Health Check, infrastructure testing or a pentest) services for internal or external networks. 
Infrastructure testing involves conducting penetration testing or vulnerability assessments of external or internal systems and does not normally include application testing.
Infrastructure testing is a penetration test (also known as a pentest or pentesting) or vulnerability assessment of computer systems, network devices or IP address ranges to identify vulnerabilities that could be exploited.  Testing should be conducted from outside the organisation (external testing) and from inside the organisation.
The vulnerabilities identified are reported back to the system owner along with mitigation recommendations.
Infrastructure testing can also be used to test an organisation's compliance with security policies and how effectively it can respond to security threats. 
An infrastructure penetration test or vulnerability assessment can provide assurance that the systems and security controls tested have been configured in accordance with best security practice and that there are no common or publicly known vulnerabilities in the target system at the time of the test.  If vulnerabilities are found these can be rectified before an attack or security breach occurs.
Testing will enable you to:
Manage vulnerabilities
Avoid extra cost and reputation damage from a security breach
Provide evidence of compliance with regulatory and certification standards
Provide assurance to customers and suppliers that their data is secure
We can offer the following infrastructure testing services:
External penetration testing and vulnerability assessments. This is typically remotely conducted and assesses your external security services exposed to the Internet.
Internal penetration testing or vulnerability assessments. This is conducted by plugging into your internal network and assessing the internal devices or network IP ranges for vulnerabilities.
Armadillo Sec are a CREST certified testing body and we are accredited to operate as a CHECK service provider. All of our testers are certified by CREST and our senior consultants are certified by CREST to the highest CCT Level. Our testers are also CHECK Team Leaders (CTL's) or CHECK Team Members (CTM's) and are approved to conduct government CHECK testing.
Our team have many years experience conducting a broad range of government and commercial tests and always aim to go the extra mile for our customers.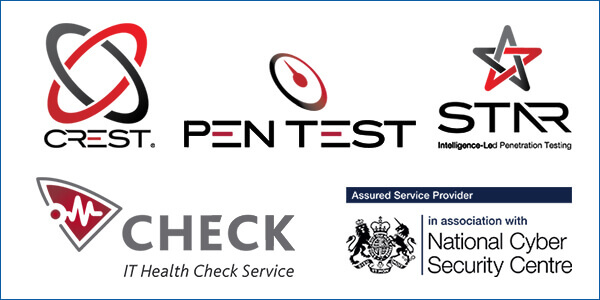 Frequently Asked Questions
We offer the full range of cyber security testing services
Ready to discuss your project?