Vulnerability Assessments
We offer CREST approved vulnerability assessment services for internal or external networks.
Vulnerability assessments are similar to penetration tests, but are mainly automated and aim to give you a high-level view of risks over a much larger area of your network, in a shorter amount of time.
We also offer fully automated monthly external vulnerability assessments as an interim scan between your manual penetration testing.
Vulnerability assessments look for known vulnerabilities and report back potential exposures.  It is normally an automated scan using a commercial scanning engine tool.  It is different to a penetration test where a human tester uses a variety of different methods to try to exploit and verify any weaknesses. 
Vulnerability assessments are typically more frequently performed as an ongoing assessment against the environment. Typically external vulnerability assessments are performed monthly or quarterly in between any annual manual penetration testing to identify any potential changes to the environment such as missing patches, unsupported software or configuration weakness that may put the environment at risk and would go undetected until the next manual penetration test.
We can offer the following automated services:
Fully Automated Vulnerability Assessments
The scan and report is directly created from our scanning engine that is hosted on the Internet. There is no manual issue merging or review conducted with only the default scanning engine wording and risk level being output. There is no manual verification of false positives.
External vulnerability assessments (Unauthenticated)
CREST Approved Semi-Automated Vulnerability Assessments
The CREST approved scan is manually performed and created by a human consultant using the output and results from the scanning engine. The consultant will manually merge issues, review the output and create custom wording. They will also run some manual checks to reduce false positives.
External vulnerability assessments (Unauthenticated)
Internal vulnerability assessments (Unauthenticated and Authenticated)
Workstation and server patch checking sweeps (Authenticated)
Armadillo Sec are a CREST certified testing body and we are accredited to operate as a CHECK service provider. All of our testers are certified by CREST and our senior consultants are certified by CREST to the highest CCT Level. Our testers are also CHECK Team Leaders (CTL's) or CHECK Team Members (CTM's) and are approved to conduct government CHECK testing.
Our team have many years experience conducting a broad range of government and commercial tests and always aim to go the extra mile for our customers.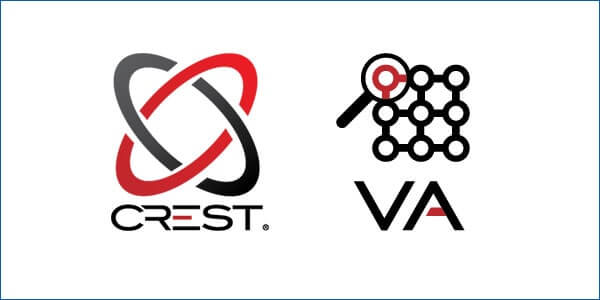 Service Comparison
The table below details the features of our two different levels of vulnerability assessment as well as a comparison to manual penetration testing.
Frequently Asked Questions
We offer the full range of cyber security testing services
Ready to discuss your project?